We are in an age of digital transformation. Our lives, our ways of working and our habits are changing forever. Products and services need to adapt swiftly to our customers' changed requirements. As an innovation leader and driver of transformation, we at PALFINGER have always helped to shape the future.
In our new digitalization program, we are pooling our digital competencies as well as our new approaches, products and services for the benefit of our customers.
In accordance with our LIFETIME EXCELLENCE brand promise, our aspiration is to develop excellent solutions together with our customers that make everyday work easier in the long term.In this regard, the connectivity of our products is the key to success as well as an essential prerequisite for new, even more intelligent services, such as preventive maintenance and real-time analysis of the machine fleet.
With our digitalization program, our focus is always on the added value for our customers. The digital assistance systems and tools not only make work processes easier, improve support, and support cost-effectiveness – they also make everyday work safer. Digital solutions are a topic for PALFINGER if they provide customers and users with more comfort, more support, more efficiency and more safety. These advantages are the only relevant measure.
LIFTING YOU INTO THE DIGITAL FUTUTRE
Comfort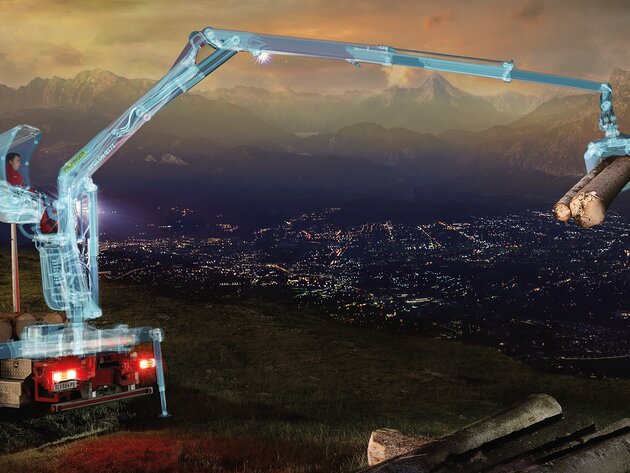 The satisfaction of our users is always a priority for us. That is why we work on product solutions that make the work processes easier and working with our products even more comfortable. Digital connectivity using mobile communications opens up new opportunities. In this context, the focus is as much on physical driver comfort, which may arise from new steering solutions for instance, as on integrated and user-oriented systems that increase user-friendliness. For example, virtual reality visualises the real environment and enables the user to use the products without having to expose them to rain, snow, heat or safety risks. Thanks to expansions in the field of vision, the user has to change their position less often. New assistance systems make handling easier and reduce initial training time on the device. PALFINGER fleet management solutions improve the overview of ongoing operations and vehicles, as well as of employee and equipment deployment. Integrated systems optimise communication and data exchange between the fleet manager and the operator. This facilitates planning as well as reduces time-consuming, manual coordination and administration activities.
Support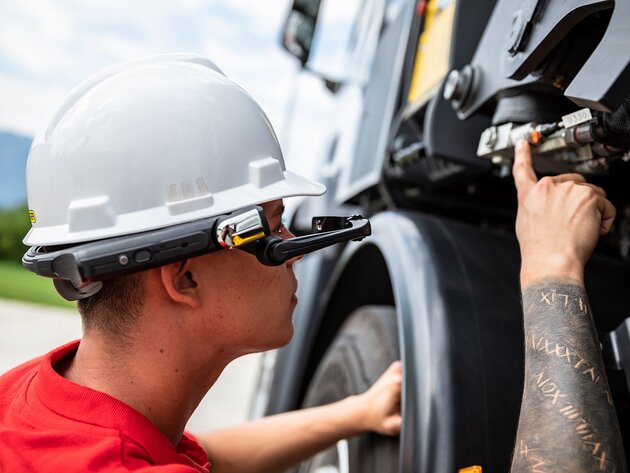 Professional and reliable support is indispensable in daily business and is a particular strength of PALFINGER. With regard to support solutions, our main goal is always fast, flexible and efficient service with the best expertise. A key topic in this context is preventive maintenance. Our telematics solutions display all relevant data in their own web portal, so that fleet managers and users are always informed of the current condition of machines. This minimises unplanned machine downtimes and optimises spare part management. The fleet manager thus has an overview of servicing dates and upcoming maintenance work for every device. The users can plan optimally and avoid unnecessary idle times. When an online error message appears, the fleet manager can immediately access information on what action to take and how the fault affects the rest of the operation. In a matter of seconds, they can determine whether the problem can be rectified by the driver or whether the vehicle needs repairing by a service partner. The connected data can be used to better plan maintenance or servicing work and to rectify faults much more quickly. This improved planning capability saves work time and helps to prevent expensive vehicle repairs or even downtime.
Efficiency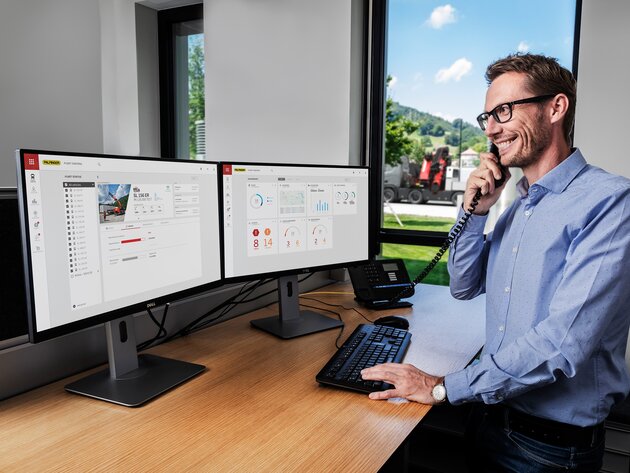 The long-term success of our customers and service partners is also our success. With digital tools, we make work even more cost-effective and efficient. Through the analysis of the collected data, downtime can be minimised and the performance of machines and users improved. For the loader crane, with the Fleet Monitor and the Operator Monitor, PALFINGER has developed two intelligent digital tools that boost efficiency and productivity. The platform shows which machines are in use and where, and how long they have been operating for. The system enables site managers to optimise crane use and loading processes to a high degree. Both solutions offer all important information at a glance and monitor all the cranes' activities. This ensures that the fleet is fully connected and all the relevant job data is delivered. The user statistics allow the display of utilisation, downtime and idle time. Targeted approaches can be taken on the basis of the assessment in order to strengthen awareness of optimal driving behaviour among users. Rapid localisation of the devices through GPS enables optimal and efficient deployment planning as well as fleet control. The higher transparency contributes significantly to the increase in efficiency.
Safety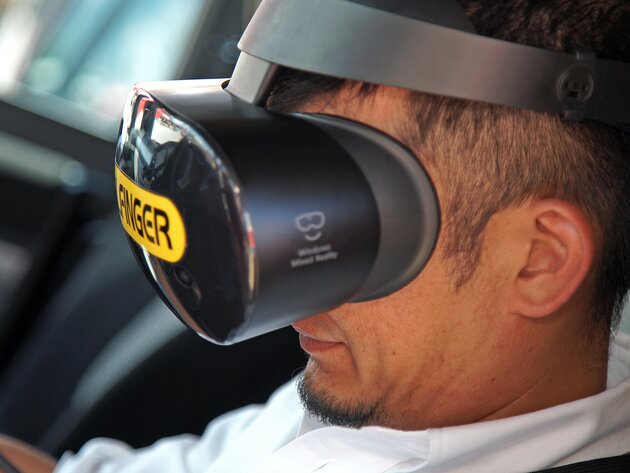 Safety at the workplace has always been a key priority for us. We are aware that our customers and partners also place their trust in us with regard to this area. Increased work safety and a lower accident risk are therefore also important focal points when it comes to developing the new digital tools. The new visualisation and control systems enable users to remain outside of the danger area during utilisation. Risks are minimised through simpler operation, considered field of vision expansions and the additional display of functions, such as the lock status. Another aspect is the reduction of the risk of theft, which leads to drastic delays during use as well as to significant costs. Here, too, we have developed solutions. If machines are moved without authorisation, the holder is automatically informed. This considerably reduces the risk of theft. A side effect is that such theft protections can have a positive impact on insurance premiums.