Production takes place in 31 production sites in Europe, North and South America and Asia. A worldwide sales and service network with more than 200 independent general importers and around 5,000 bases in over 130 countries on all continents ensures optimum customer proximity.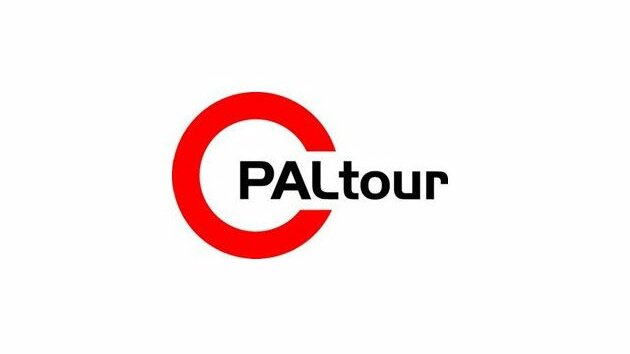 Visit our PALFINGER factories as well as our brand world, and experience live and in detail how we produce and assemble individual PALFINGER products with passion and precision, according to our customer requirements.
Experience how parts are produced from heavy steel plates, how they are assembled into different products. Follow a variety of different techniques used in production, from welding processes, profile production, unique painting, and various functional adjusting and setting procedures in the stages of PALFINGER product manufacture. Experience the fascination of PALFINGER world hydraulic lifting equipment during a guided tour of the PALFINGER factories.
Welcome to PALFINGER guided tours!
IMPORTANT ADDITIONAL TOUR INFORMATION! TOURS CAN BE INDIVIDUALISED AND EXCLUSIVELY ARRANGED.
Guided tours are currently offered for groups with business interests in the company and for schools.
PALFINGER factory tours take place on weekdays (see specific tour starting time allocations).
Our tours take place in German or English. Please feel free to bring your own translator for any additional language preferences, or allow us to organise one for you.
Please read the "Important Information on Guided Tours" first, before requesting a tour.
We welcome you as an individual visitor or as a group. We accommodate groups of up to 30 persons (larger group bookings can be arranged). We request that tours are pre-booked approximately 2 weeks prior to the planned tour date; any other special requests can be organised.
PALFINGER Headquarters
Lamprechtshausener Bundesstraße 8
5101 Bergheim | Austria
Route planen

PALFINGER AG SALZBURG (KASERN)
Franz-Wolfram-Scherer-Straße 24
5020 Salzburg | Österreich
Route planen

PALFINGER Lengau
Kapellenstraße 18
5211 Friedburg | Lengau | Austria
PALFINGER Köstendorf
Moosmühlstraße 1
5203 Köstendorf | Austria
Route planen

PALFINGER Epsilon
Christophorusstraße 30
5061 Elsbethen- Glasenbach | Austria
Who can register for a guided tour?
Guided tours are currently offered for groups with business interests in the company and for schools.
What are the tour times?
Standard tour appointment times are from 09:00 am to 15:00 pm. All tours must be arranged in advance.
Is the tour available on weekends?
Tours are designed to showcase the factory in full production. Typically there is no production or limited production on weekends, and therefore we do not conduct tours on Saturdays, Sundays or on bank holidays.

What age requirements are there for the factory tour?
Each participant must be at least 6 years of age in order to participate. One adult per child must accompany children between 6 and 10 years of age.

How many people may we have in our group?
Generally the limit is 30 people. Groups over 30 people will be broken into smaller groups to facilitate a more personal tour. Any large group bookings must be pre-arranged with the tour co-ordinator prior to the tour.

How long is the tour?
Tours times vary depending on the different factory locations. The time schedule can be pre-discussed with our tour co-ordinator (please refer to individual factory locations).

How early should I arrive and where do I check in?
Please plan to arrive at least 5-10 minutes prior to your scheduled tour time. Please check in at the reception of your relevant starting location.

How far in advance can I book my tour?
Tour dates and times may be listed as far as 8 to 10 weeks in advance. Preferably tours should be booked at least 2 weeks before, shorter time allocations can be discussed with our tour co-ordinator.

What are the clothing requirements?
To participate in the factory floor tour we require that each participant wear closed comfortable and sturdy shoes, long trousers are also preferred.

What restrictions should I be aware of?
Those who have trouble walking for extended periods should consider the allocated length of certain tours and plan accordingly. Visitors should be aware of light barriers in certain production areas, and take extra precaution.

Am I allowed to handle certain parts on the production line?
For safety reasons within production, certain machinery and parts may not be handled during the tour. Your tour guide will inform you of certain examples that are cool and safe for observing or handling.

Do I need to pay a fee for the PALFINGER tour?
The PALtour is offered free of charge.
Important guidelines and safety requirements of the PALFINGER group.

During the course of our PALFINGER PALtour, visitors are led through the production and assembly processes and the PALFINGER group is introduced in more detail.
Please consider: Entering the factory premises exposes visitors to specific dangerous procedures. Your personal safety is our concern, and we would like to take the opportunity to mention a few important rules for your observation.


1. The entering of the factory premises is at your own risk. Parents are responsible for their own children. Teachers are responsible for their own students.

2. Please wear "comfortable shoes" during the tour. Trousers and comfortable clothes are also recommended.

3. Due to a large amount of staircases, slippery floors etc we are principally not in a position to offer our tours to physically disabled or handicapped persons. However if the case may arise, we request that this is pre-discussed with out tour co-ordinator prior to tour approval.

4. Due to safety reasons, it is not possible for children under the age of 6 years to participate on the tour.

5. Children between 6 and 10 years of age are to be accompanied by an adult at all times during the tour:

6. For individuals from 15 years of age, it is only possible to participate on the PALtour factory tour during an organised school outing/event. It is the school teacher's responsibility to produce signed documentation from the parents/legal guardians of the individuals, stating their consent.

7. The registrant confirms that he knows all tour participants personally.

8. The maximum number of 30 participants should not be exceeded. Any requests for larger group tours should be confirmed prior to the tour.

9. No photography, video filming or audio recording is permitted during the duration of the tour.

10. We request that you identify yourself at all times for the duration of the guided factory tour by wearing the standard visitor identification pass (orange neck band with visitor pass). Persons may not leave the group or leave the given tour routes during the factory tour. Visitors are NOT permitted to touch any machinery, tools, or parts.

11. The entering of areas operated by light barriers or open machinery is strictly prohibited outside of the tour route (orange tour route).

12. PALFINGER takes no responsibility for damage to clothing or personal belongings from sharp metal edges, spillage of coolant/grease or shavings released during certain work processes (metal particles).

13. All acoustic and visual warning signs are to be observed. All signs, prohibitory as well as mandatory are to be followed at all times.

14. Instructions given by the provided PALFINGER PALtour guides, PALFINGER specialised personnel and other PALFINGER staff are to be followed at all times during the tour. Any injury or damage to property should immediately be reported to the PALtour guide.

15. General road traffic regulations are to be followed on the entire PALFINGER property. Please take care of all vehicles throughout the factory tour; in particular forklift traffic is to be observed.

16. All equipment issued for the tour, e.g. headsets, earphones, and visitor passes must be returned to the PALtour guides in their original state at the end of the tour.

17. Due to safety rules and regulations, mobile telephoning or listening to MP3 music during the tour is strictly forbidden.

18. It is strictly forbidden to smoke or handle with open flames (fire lighters etc) on the entire PALFINGER grounds, as well as during the factory tour.

19. Persons who are not responsive due to other influences (alcohol, medication or drugs etc) may not participate on the tour.

20. A conforming degree of conduct and behaviour is expected from our visitors throughout the course of the tour.

21. The handling of PALFINGER equipment is only allowed with permission from the PALtour guides. Caution in handling the equipment is to be considered at all times and is most important. Please remember that PALFINGER products are heavy working machines and are designed for professional use only.

22. When delayed for more than 15 minutes, please notify the PALFINGER PALtour guides promptly, under the following number: T +43 664 96 40 154.

23. Upon any suspicion of spy-operation, the tour will be terminated immediately at the discretion of the PALtour guide; thereafter legal action will be taken.

The undersigned individuals agree that they have acknowledged receipt and understand the contents of the PALFINGER PALtour visitor guidelines and safety regulations. In the case of a group registration/school groups the undersigned acknowledges having passed on the above mentioned information to the members of the group and confirms their understanding of its contents. The undersigned also confirms having the written consent forms from the relevant persons in the group (school classes). PALFINGER is not liable for improper use, for direct or indirect or exceptional damage or consequential damage resulting from negligence.