To be at the top of the respective industry and the unconditional will to succeed - this is the vision PALINGER pursues in its sponsoring.
Passion, commitment and willpower are basic prerequisites, both in sports and in the cultural and social sectors. That is why PALFINGER creates synergies with selected partners through support and sponsoring activities.
In its sponsoring strategy, PALFINGER relies on long-term and reliable cooperation worldwide in a wide variety of industries. As a strong partner, PALFINGER is proud to support organizations, teams and individuals that live the same values through their actions.
Ukraine Donations
As a global company, PALFINGER is deeply affected by the human tragedy in Ukraine. In order to support the millions of people who depend on humanitarian aid, PALFINGER has donated around EUR 150,000 to support organizations providing aid in Ukraine, including EUR 50,000 each to the Ukraine Center in Salzburg and to the Salzburg branch of the Austrian Red Cross. Together with its employees, PALFINGER made a donation of EUR 35,000 EUR to the Austrian aid organization "Neighbor in Need" (Nachbar in Not). Through these donations, PALFINGER wants to send a sign of solidarity and willingness to help Ukraine.
SALZBURG CHILDREN'S CANCER CHARITY
For more than 15 years, PALFINGER has been setting a strong example with the traditional sports car drive. In cooperation with the "Kinderkrebshilfe Salzburg", PALFINGER makes it possible for children with cancer and their families to spend an unforgettable day once a year.
For PALFINGER, the sports car drive is a matter of the heart, as it is for CEO Andreas Klauser: "For us, the special thing is that we can bring joy to the children and get involved here. Once a year, we organize an exciting sports car outing with lots of highlights and surprises."
AUSTRIAN SKI ASSOCIATION
As a cooperation partner of the Austrian Ski Association (ÖSV), two strong organizations come together. This partnership is based on many commonalities, such as performance at the highest level, stability and tradition.
Together with the ÖSV, PALFINGER supports numerous events such as ski jumping, Nordic combined and Alpine ski races.
This cooperation creates perfect synergies between the ÖSV for the promotion of winter sports and PALFINGER as a global company with strong regional roots.
In addition to the partnership with the ÖSV, PALFINGER sponsors Elisabeth Reisinger as a young talent in Super G and Downhill.
PALFINGER is also pleased to support the young cross-country skier Barbara Walchhofer on her athletic career path.
"
With PALFINGER I have a strong partner at my side. Thanks to this support, I can focus fully on my passion, skiing. It is important to be able to rely 100 percent on your partner. I feel very well supported and am happy to be part of the PALFINGER sports family.
"
"
I really appreciate that PALFINGER accompanies me as a reliable sponsor during my training sessions and my competitions. This gives me the security to be able to concentrate fully on cross-country skiing. I am looking forward to the continued close cooperation.
"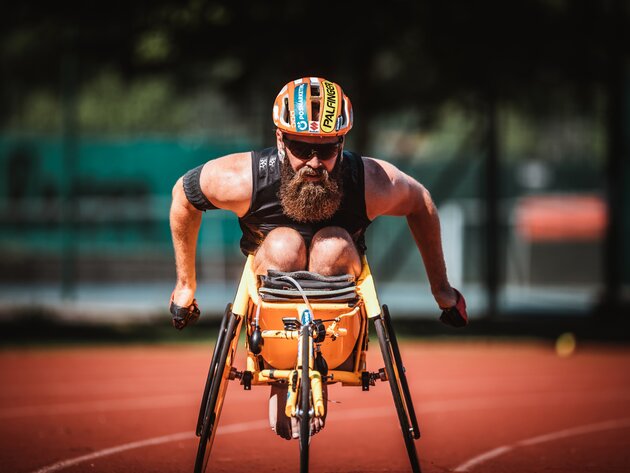 The Austrian wheelchair racer Thomas Geierspichler and PALFINGER are linked by a consistent and successful partnership. The multiple World and European champion as well as Paralympics winner over 1,500 meters and in the marathon has been part of the PALFINGER sports family for a long time and impresses with his top performances!
"
I value this partnership very much. It's not just simple sponsorship, you walk a common path side by side and stand by each other.
"
Sponsoringanfrage
Bei der Unterstützung von Sport, Kultur und karitativen Initiativen, legt PALFINGER Wert auf Kontinuität und langfristiges Engagement.
Bei Interesse an einer Sponsoringkooperation füllen Sie bitte das Kontaktformular aus. Parteien, parteinahe oder sonstige politische Organisationen werden nicht unterstützt.