Product & Service Quality Winner PALFINGER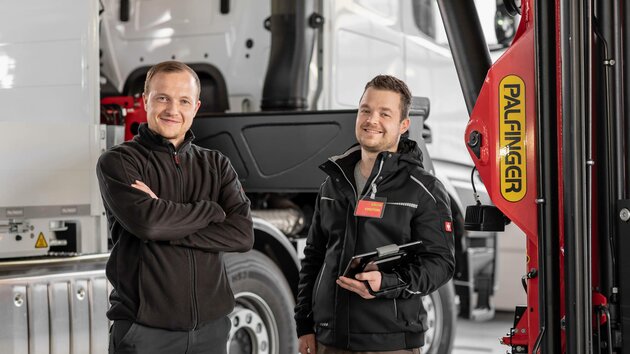 There is no challenge we don't accept - or for which we can't find a solution. That's something we experience every day, together with all our partners and customers. It's not just us who see it that way, it's how others see us too: Every year, the GEWINN business magazine asks its 13,000 readers to vote for the 100 companies with the strongest image in Austria.
PALFINGER is in 1st place in the category "Product and Service Quality" and 7th place in the overall ranking!
Employees are the success factor
As in the previous year, we took 1st place in the "Product & Service Quality" category. The fact that PALFINGER is yet again number 1 proves that the knowledge, competence and commitment of the employees are acknowledged and appreciated. This is a shared success, a success for everybody!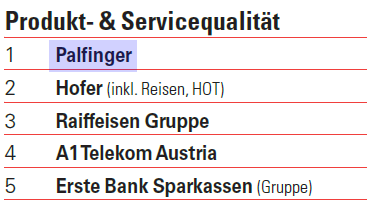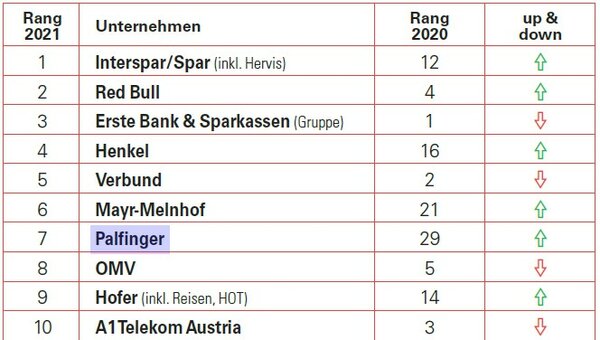 In the top-10 thanks to hard work
PALFINGER climbed a total of 29 places in the image ranking last year, entering the top-10 in seventh place. Joining other successful firms such as OMV, Mayr-Melnhof and Verbund, PALFINGER is in good company. "There's nothing better than seeing hard work pay off. Congratulations to the entire PALFINGER team! We are ONE PALFINGER!" exclaims PALFINGER CEO, Andreas Klauser, delighted with the successful ratings.
Subscribers to GEWINN magazine can view the complete ranking table here: https://www.gewinn.com/unternehmen-karriere/unternehmen-maerkte/artikel/image-ranking-2021/