PALFINGER WORLD TOUR '21 IN REVIEW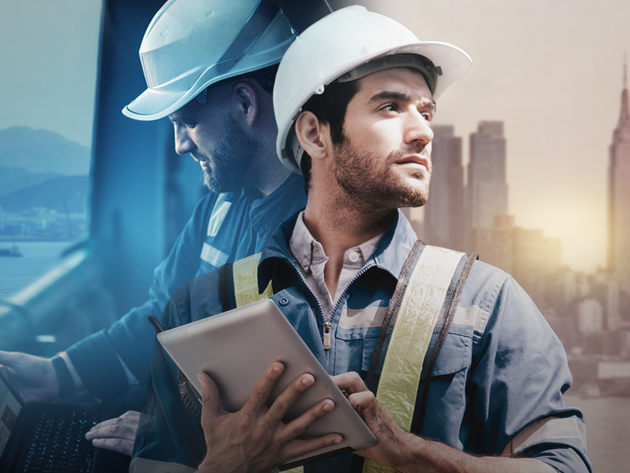 The PALFINGER World Tour 2021 once again proved that PALFINGER is among the most innovative players within the lifting and handling solutions industry. In a time when face-to-face meetings are still limited at best, our one-of-a-kind online event managed to connect people across the globe. Especially in times of crisis, it is essential to maintain close relationships with customers and partners, as well as with press representatives and staff. Direct communication with each other is always the most efficient way to obtain a holistic view of the central challenges facing the industry. In the spirit of our motto: "Challenge accepted!"
Last fall, the PALFINGER World Tour already established itself as a successful digital event platform – not as a stopgap solution during the pandemic, but as an innovative, forward-looking format for the future. This year's PALFINGER World Tour invited more than 11,100 registered participants from 79 countries to explore PALFINGER's Marine business, Latin American operations, and North American setup. With approximately 8,700 views, the livestreams offered by the event were highly popular. If you missed the event, or simply would like to re-experience certain segments, you can do so right here.

DIVING INTO THE MARINE BUSINESS
The first day of our digital event afforded our marine business an excellent opportunity to present its latest products and solutions, as well as to exchange ideas and future visions. An expert panel on industry issues such as safety, autonomous and remotely controlled workflows, and sustainability was followed by a fascinating keynote speech delivered by current freediving world record holder Herbert Nitsch. A feature video compiled by seven main PALFINGER service hubs illustrated how they maintain PALFINGER's marine solutions across the globe.
Participants were treated to five expert talks on PALFINGER technology – and the future potential it harbors – delivered by some of our brightest minds: electric offshore cranes and autonomous cyber-cranes, sophisticated solutions for governmental authorities and the aquaculture industry, the digital future of davits, and innovative slipway technology systems. All this, combined with interactive roundtables, made clear that PALFINGER remains at the forefront of research and development in the competitive marine technology sector.

DESAFIO ACEITO!
Day two took viewers to Latin America, where PALFINGER sees enormous potential in a challenging market. Our World Tour was among the largest events in the LATAM cargo and people handling sector featuring end customers during their daily market challenges using our wide range of lifting solutions. The World Tour connected the whole Latin America market and its audience through a humanized, emotional, and cultural approach. It made stops in Brazil, Argentina, Chile, and Peru to analyze the respective markets and show how PALFINGER proposes to connect the region by mastering dynamic and disruptive challenges.
Following an inspirational opening video, PALFINGER treated its key audiences to an overview of our innovative loader cranes in the rental, construction, and mining segments, as well as our loader cranes and access platforms for the electric segment and our lifting solutions for the agricultural sector. We also presented bus lifts, hook loaders, and tail lifts for the logistics and transport segments, where PALFINGER is gradually increasing its market share in the LATAM region. We take sustainability and environmental protection very seriously, so the two final topics of forestry and recycling were of particular importance. In short: PALFINGER is proud to help shape the LATAM market, together with our local end customers, dealers, partners, and employees.

PEOPLE, PLANTS, PRODUCTS, AND PROJECTS IN NORTH AMERICA
The final day was dedicated to PALFINGER's activities in North America, a market that is becoming increasingly important within the group. Here the challenge we have accepted is an ambitious one: to become the NAM market leader for all lifting solutions with the region contributing a third to group turnover. The NAM region is currently covered by four production sites, 14 sales and service centers, and more than 100 service trucks. The aim is to cover the entire market with PALFINGER people, plants, products, and projects.
A fascinating coast-to-coast tour of selected production sites and service hubs took participants from Trenton to Cerritos, via Jackson, Niagara Falls, Tiffin, Council Bluffs, and Oklahoma City. From where PALFINGER made its first steps in North America to a new sales and service hub on the West Coast, the road trip spans from beginnings to new horizons. Be it a proud rebranding or a new truck-mounted forklift, it proves PALFINGER's commitment to unlock market value with customers and partners.

With that, the second edition of the PALFINGER World Tour 2021 came to an – if we may say so ourselves – impressive close. Did you miss a segment or fancy re-exploring one of the many topics? All content is available for on-demand viewing right here, just a click away. Join us in creating value together!