FIS World Cup Zauchensee - a PALFINGER Ski Race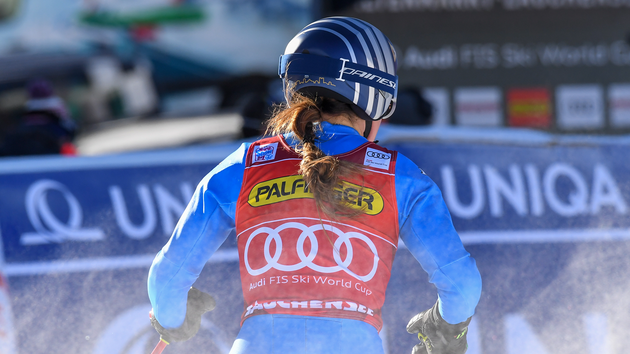 On January 15 and 16, Zauchensee was once again the venue for the FIS Women's World Cup speed competitions. In the Downhill and Super-G disciplines, the world's best women ski athletes delivered breathtaking head-to-head racing. Among them was Elisabeth Reisinger from Upper Austria - immediately recognizable by the PALFINGER logo on her helmet.

Home Run for Elisabeth Reisinger
She celebrated her first World Cup successes in Zauchensee two years ago. Having recovered from an injury to the cruciate ligament in her left knee, she has now resumed the battle for top placings. She's still not quite back to the level of two years ago and had to settle for 22nd (Downhill) and 31st (Super-G). Nevertheless, a step in the right direction.
Solidarity with Salzburg
For PALFINGER, Elisabeth Reisinger makes the World Cup race in Zauchensee an important event. And, because of their long-standing partnership with the Austrian Ski Federation (ÖSV), this weekend is a special one. That is because PALFINGER makes a prominent appearance as a sponsor in Zauchensee. In doing so, the company underlines its solidarity with the province of Salzburg. "Despite our global orientation, we never forget our local roots," says Andreas Klauser, adding, "At the FIS World Cup in Zauchensee, we directly and closely support our local partners and our talented athletes in the sport."

Fingers Crossed
This year, however, we unfortunately had to do without the spectator experience. Due to the Corona variant Omikron, both competitions took place without a crowd. This meant the loud encouragement of cowbells and applause was missing as the athletes skied the last few meters of the run across the finish line. So it was a matter of keeping your fingers crossed in front of the TV on Saturday and Sunday and keeping a lookout for the competitor with the PALFINGER logo on her red helmet. It worked out brilliantly: Austrian athletes finished with two third places, making the weekend a great success.